In Between Days: A Coming of Age Story (Paperback)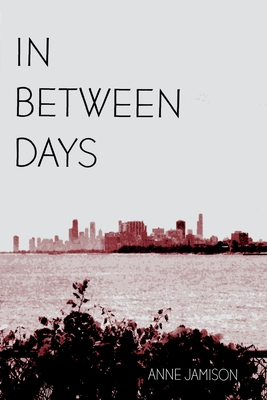 Description
---
Chicago suburbs, 1985. The high school. The mall. The blood-stained Mercedes. Misogyny. Homophobia. Class warfare. Cocaine.
(And the first semester isn't even over yet.)
The Jocks with their pastel Izods. The Barbies. The loser Burnouts.
High school in the 1980s had rules. Barbies and Jocks can mix. Barbie cheerleaders steer clear of the losers. Punks want to burn it all down.
Samantha Ward doesn't love the rules, but she plays to win. So when a snarky Burnout goes after her in a face-off, of course she fights back. Of course she fights mean. She may not get his sex joke, but she knows he made one. About her. In front of the entire cafeteria. And what's worse, she feels a tingle when she looks at bad-boy Jason.
How could she know her mean girl put-down would launch a war? Or that the school she knows hides a darker world she never even dreamed of?
In Between Days is a pitch-perfect story of first love, friendship, and enemies; of loyalty, betrayal, and the power of secrets. This darkly funny, suspenseful tale is perfect for fans of The Outsiders and The Breakfast Club.
"GRIPPING AND UNPUTDOWNABLE." --Christina Lauren, international bestselling authors of Dating You/Hating You
"THIS WAS a bittersweet tumble into eighties high school nostalgia, with all the angst, sexual tension and emotional confusion involved with first love, and so well done it was a non-stop read to the end.... (Oh, and one of the best first kisses I have EVER read...)," says one reviewer.